A SIMPLE LUXURY
Double boiled for 8 hours to perfection, our premium chicken collagen soup is thick, creamy and rich in flavour. While CHU Collagen® is ideal for steamboat, it can also be used to cook up a scrumptious meal. From Japanese Ramen to Crab Bee Hoon, impressing your family and guests has never been easier. Suitable for babies & children with dilution.
We stand by using the finest ingredients in our products. We are proud to say that our chicken collagen soup is trans fat free, sugar free and has absolutely zero added MSG, preservatives, additives or artificial flavourings. #chulythebest
Premium Chicken Collagen Soup, Mala Collagen Soup, Prawn Mee Soup and Laksa Soup are retailing at NTUC FairPrice Finest, FairPrice Xtra, Eccellente by HAO mart & HAO megamart.
NEW products: Crispy Rice Puffs (Original & Seaweed), Japanese Teapot Soup & Mochi-Mochi Noodles are now available.
Specially curated bundles available with our F&B Partners.
We are absorbing 8% GST!
"Using the Prawn soup from CHU Collagen which is delicious with a bit of heat!"
- Wong Ah Yoke, Senior Food Correspondent, The Straits Times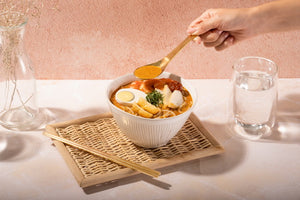 QUALITY IS OUR RECIPE
You can be assured of quality as we adhere to the highest level of food safety standards. Our soup is manufactured in an ISO 22000 certified production facility. To further give you a peace of mind, all our packaging are certified BPA-free. 
As recommended by The Straits Times, AsiaOne, Best in Singapore, Mothership and more. It is the highest rated collagen soup by Her World Magazine and is also rated Food-King Good!
Limited quantities are available for each delivery date. While stocks last.
Never run out of CHU with our monthly Subscription Plan!
"No-fuss top quality soup choice for every taste and every season. I love CHU!"
- Yvonne Lim, Mediacorp Artiste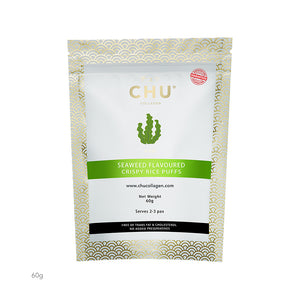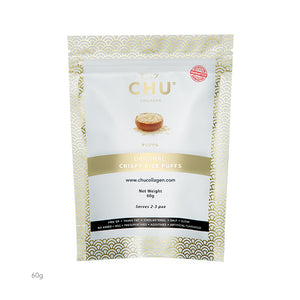 "The best part of the Crispy Rice Puffs (Original) is that it adds a delightful crunchiness to the meal and contains no trans-fat, cholesterol, salt, sugar, no added MSG, preservatives, additive, or artificial flavourings!"
- Seth Lui, Chief Foodie at SETHLUI.com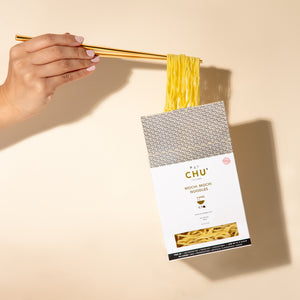 "CHU Collagen is the standard for steamboat broth!"
- Aiken Chia, Producer of Food King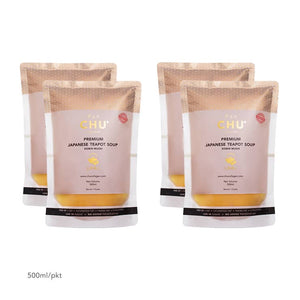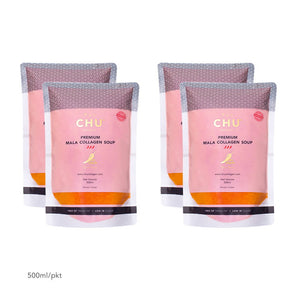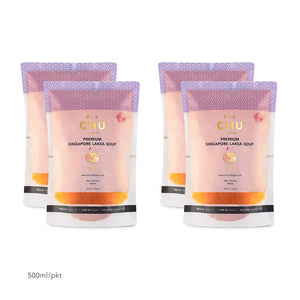 "That particular laksa broth right; it was rich, it was lemak, it was fragrant. It was very very steady. I'm dreaming of it now."
- Chef Ming, Guest Host on Food King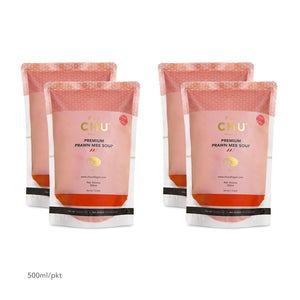 "Legitimately, one of the best prawn soup I have eaten in my life!"
- Ryan Tan, Co-founder of Night Owl Cinematics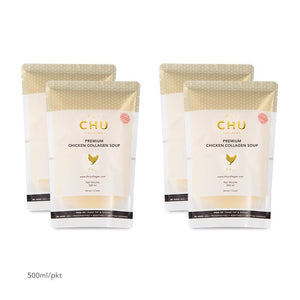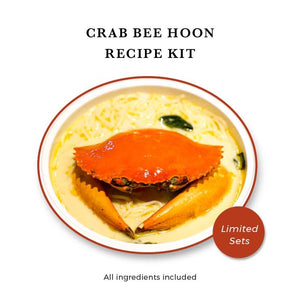 New Products approved by Overkill Singapore
---
CHU Collagen is Food-King Good!
---
Laksa Soup recommended by Food-King!
---