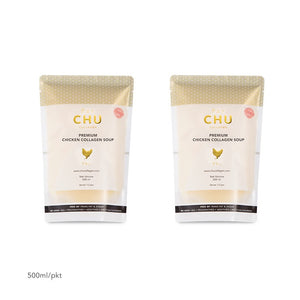 Chicken Collagen broth
My children love the thick and rich broth. It is easy to prepare nutritious food using the ready frozen broth. The taste is not compromised at all. Love it.
Collagen soup at its best
Ordered few times and is worth to make my cooking up another level,not only hotpot, even porridge taste different!
Good
Taste was good and made my crab bee hoon soup great!
Great taste with great connivence
Used it for hotpot and for regular soup base to whip up quick meals
Awesome Soup base for rainy day
I love the chicken and prawn soup. Fabulous quick meal for small family 😃
Tasty soup
Best when it's not super diluted!
Premium Chicken Collagen Soup (1L)
Recommended
Super easy to cook! Taste yummy 🙂
chicken collagen soup
The chicken collagen soup base unfortunately not to my liking as the soup base is too thick. I did try to add in water to reduce the thickness but nah. However the prawn mee soup base is awesome! kudos! :)